Colombia is an astonishing country with one of the highest biodiversities in the planet. Unfortunately, it is better known for its 40 yearlong internal conflict, its 90's drug cartels and its subsequent violence rates. However, several reliable international organizations have surprised us all by ranking Colombia among the three happiest countries in the world!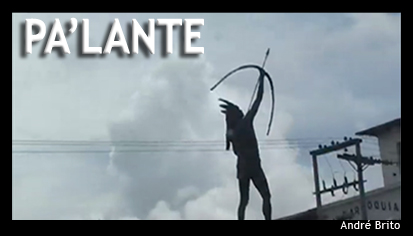 "Pa'lante", a contraction of the Spanish words "para" and "adelante" (literally: "to" and "forward") is commonly used in Colombia to express the feeling that one should look ahead and forget about whatever bad things happened in the past. Could this be a hint to understand Colombian's natural optimism?
André Brito has been to Colombia twice and gathered valuable information through research. P'alante is awaiting funding.